Bar Stools
The major distinction between restaurant bar stools (or "barstools") and regular chairs is their height. Bars are usually about 42 inches high, or 3.5 feet, so having the proper seats that accommodate the height is essential. These are commercial-grade bar stools that are designed for use in foodservice locations, like restaurants and bars. Their materials and design are intended to withstand the constant, daily wear-and-tear of your customers. 



Bar stools can have a standard front-facing orientation but many feature a swivel seat, allowing patrons to rotate on a "Yaw"/Z-Axis, usually a full 360°. In many cases, a swivel makes getting off of a bar-height seat easier, especially in tight spaces. There are different options for seat materials as well. Some have backs, some don't. Some have wooden frames, some have metal.

Many bar stools also feature a footrest, at least at the front, but sometimes they'll have a footrest all the way around with a swivel seat. Without that footrest, patrons' legs will hang freely unless there is a footrest on the bar itself. Some stools will have additional reinforcement beams connecting the chair's legs for extra support and stability.

And of course, these bar stools are not limited to use specifically at bars, they can be fun alternatives for seating at tables with taller heights or establishments outside of the foodservice world. Like standard-height chairs, transporting bar stools and ease-of-cleaning are important factors to consider when purchasing. And of course, we're here to help if you would like any input.
Read More.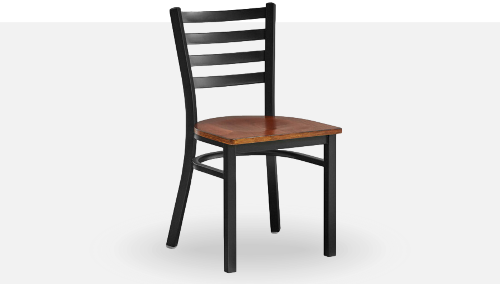 A wide variety of commercial restaurant chairs at wholesale prices. This are kept in stock and ship across Canada.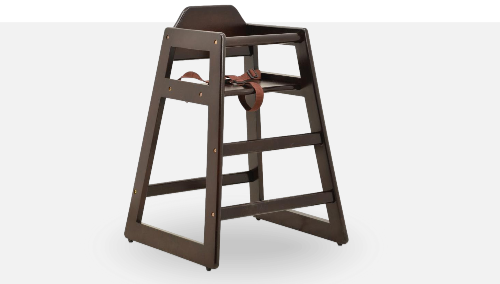 These commercial high chairs are designed to be safe, wobble-free, and easy to clean.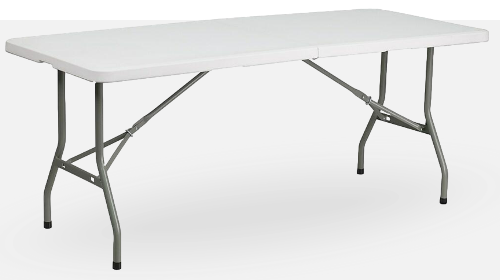 These are commercial-grade folding tables and folding chairs for restaurants and hospitality customers.