Restaurant Cleaning Chemicals
These restaurant cleaning chemicals are for everything in your business: from washrooms to ovens, to dishes, to more. Some we carry in multiple sizes so you can choose the right one for the scale of your operation. These cleaning chemicals are designed for commercial settings: restaurants, hotels, long term care homes, golf courses, and more. We carry them in large "wholesale" sizes of 20 liter jugs, as well as smaller 4 liter containers.



We ship these all across Canada. It can be a nuisance to have to run out to a local store to find bulk cleaning chemicals, so buying these online can be a convenient option. Many of these chemicals are "no name," so they can work with any dishwasher or cooking appliance you need them to work with, but then we also carry brand-specific cleaners like for Rational Combi ovens and Garland ovens. While not always strictly necessary, many of these name-brand companies do require that you use their cleaners for proper maintenance and to ensure you're in compliance with their warranty policies.

These cleaners are a healthy balance of quality and affordability that we've carefully curated to meet the needs of most restaurants and other foodservice operations. They're designed to tackle the messes and buildup of an industrial environment without breaking the bank, and we keep them in stock and ready for quick shipping. Please get in touch to learn more.
Read More.
Other Janitorial Supplies
Mops, pails, tubs, carts, and anything else you'd need to keep your food service location clean.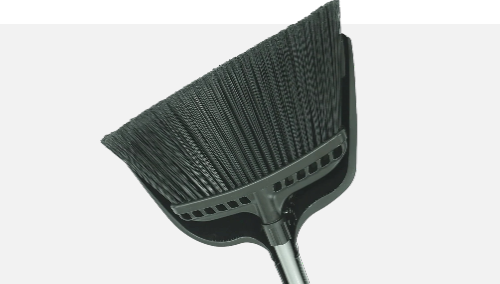 These are heavy-duty commercial brooms for restaurants and foodservice locations like hotels & long term care homes.