Commercial Sinks
A one compartment sink is typically in an establishment that is tight on space and just needs to wash the occassional dish. They come with or without drainboards.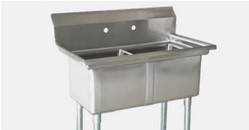 A two compartment sink will allow you to rinse in one sink and wash in the other. Or wash in one sink and sanitize in the other.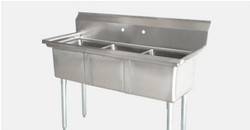 A three compartment sink will let you rinse, wash, and sanitize in each compartment. These are perfect for a wide variety of restaurants in Canada.
Wash your hands in style with one of our nifty commercial hand sinks. We've got regular ones, ones with foot or knee pedals, and ones with splash guards.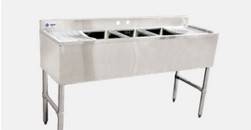 Do you have a bar that you're just dying to put a sink under? Well, have we got some items for you! Perfect for pubs, bars, and places that love to save space.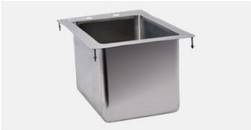 Drop it like it's hot. You will want to drop these sinks the moment you see them -- drop them into your countertop that is.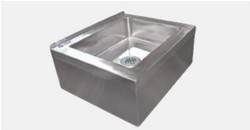 Your dishes need a sink, your hands need a sink... even you mop needs a sink. Perfect for any establishments that owns a mop!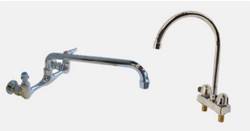 Splash mounted or deck mounted faucets for your commercial sinks. Goosnecks or swing nozzles in various sizes.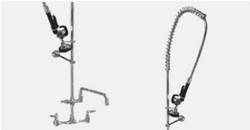 Pre rinse your dirty dishes and pots and pans. Giving them a pre rinse is essential in most commercial kitchens and restaurant kitchens.