Kitchen Work Tables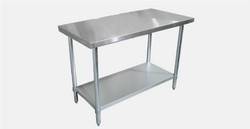 Almost every commercial kitchen will need a stainless steel work table in order to prep their food. These are pretty standard!
If you want a prep work table that offers a little bit of enclosed space underneath, why not go with a work table with a cabinet!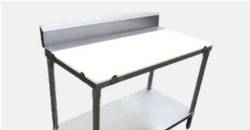 Your whole table becomes a cutting board with a poly top work table. Perfect for prepping food in your commercial kitchen, these tables are great!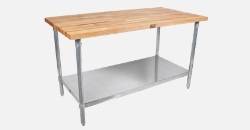 No bakery would be complete without a bakers tables. Designed specifically for working with a lot of bakery products, these are quality commercial tables.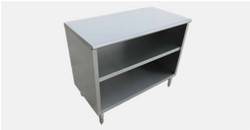 These are commercial dish cabinets, so they can hold a large amount of dishes and they can also take a beating, because they are stainless steel!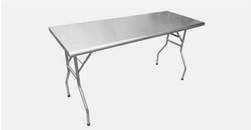 Stainless Steel Folding Tables
These aren't your typical plastic folding tables. These are stainless steel, so they're meant to be rugged. They have huge load capacities... plus they fold!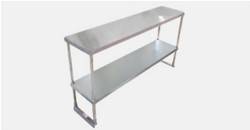 Mount one of these overshelves to your work table, prep table, or refrigerated work table, to give you a few more shelves for some easy storage.