Restaurant Equipment & Supplies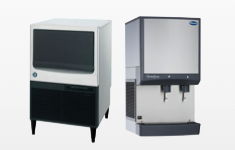 We've got every kind of ice machine in every kind of restaurant in Canada could ever want.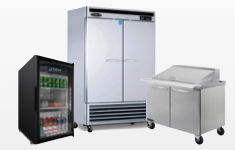 Commercial refrigeration from prep tables to display cases to freezers and more.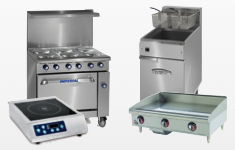 We've got ranges, fryers, griddles, toasters, induction cookers, broilers, and steaming equipment.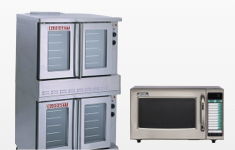 Any commercial oven you need for your restaurant: pizza ovens, convection, microwave ovens, and bakery ovens.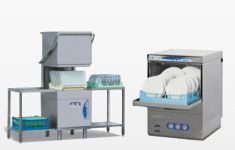 Your restaurant has dirty dishes. We've got commercial dishwashers. It's a match made in heaven. Soapy, soapy heaven.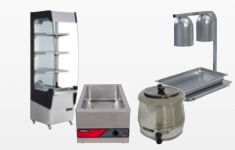 We've got holding cabinets, countertop warmers, display cases, proofing cabinets, and food wells.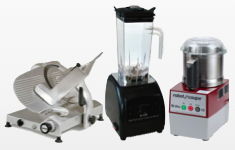 This equipment can slice, chop, blend, grind, mix, and more . Why not emulsify, pulverize, or even obliterate?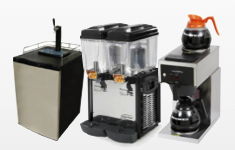 Hot or cold beverages for your restaurant in Canada: for beer, or juice, coffee, smoothies, or cappuccinos.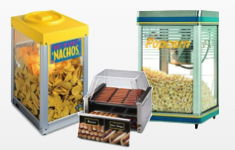 Popcorn poppers, snow cone machines, nacho cheese dispensers, hot dog equipment. The kids'll love it!
You'll love our sink collection. We've got a huge sink collection. We've got the best sink collection. It's huge.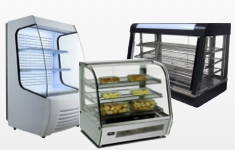 Refrigerator, freezer, and heated display cases and merchandisers -- to show off any and all kinds of products you may have.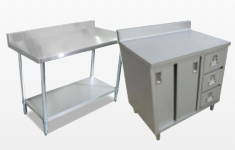 We've got an assorted variety of commercial worktables: stainless steel worktable and worktables with cabinets, etc. etc.