Restaurant Storage & Transport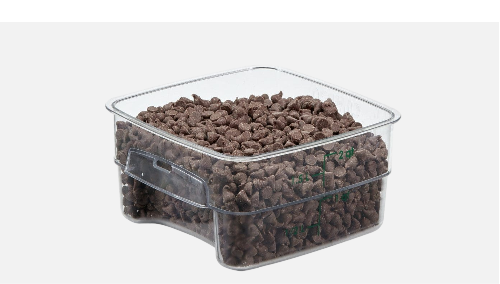 This is a storage and handling section, for anything that will hold food or help you move that food around.
Though it may sound like a secondary task, keeping your establishment organized and tidy is near essential to running a successful business. Obviously, every business is different and will require different items to best suit its needs. For the world of foodservice meaning restaurants, bars, bakeries, foodservice plants, or warehouses, we cover it all.
As far as stationary storage goes, we supply restaurant shelving to keep products out of the way and organized for easy access. Heavy-duty dunnage racks are a hygiene-friendly solution to keeping objects off of the floor and avoiding moisture, dirt, and lack of airflow. Pot racks are a stylish way of hanging both pots and pans in a convenient and quickly accessed position, but please watch your head! We also have lockers for storing personal belongings for however large your employee base is.
Some products in this collection function as mobile storage such as sheet pans racks with multiple tiers for moving sheet pans around the kitchen. Can racks and lug racks function in a similar enough way for, as their names imply, cans and lugs. Utility and bussing carts provide stable and reliable transport for cleaning supplies or removing used dishware from tables as just a few examples. Ingredient bins are mainly for storage of mass quantities of flour, sugar, or other fine powders but can go mobile as well. Shopping carts can be used by customers or employees alike. These racks, bins, and carts have wheels for transport, but can also be placed in a stationary location, depending on your preference.
We also supply food storage containers of all shapes and sizes plus bags compatible with vacuum sealers. The final category is a sign the future is finally here - robot servers, an emerging sector of the foodservice industry. Please get in contact with our friendly and knowledgeable team to learn more about storage and transportation.