Restaurant Storage & Transport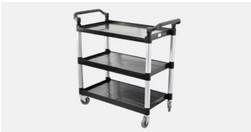 Many Canadian sit-down restaurants will want to have a bussing cart to help with clean up, but these can be used as "utlity carts" to move anything around.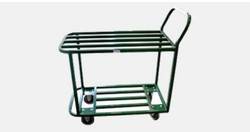 If you've got a supermarket or a bigger foodservice establishment, like a hospital or university, a stocking cart can be helpful to lug your products around.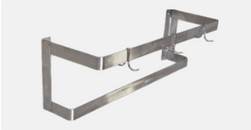 These racks will let you hang up your pots or utensils conveniently right up on your wall. They are heavy duty, commercial units, so they're perfect for restaurants.
Other Restaurant Storage and Transport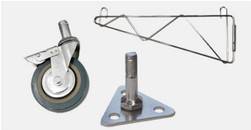 Shelving Casters & Accessories
Anything you need to deck out your restaurant shelves: casters, racks, dividers, step ladders. You name it... we hopefully have it.