Commercial Ice Machines
These are self-contained ice machines, which can fit underneath most counters. Produce less ice than other ice machines.
These modular ice machines have to be set on top of an storage ice bin. They can produce a lot more ice than an undercounter ice machine.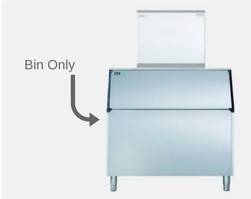 Put these ice bins under one of our modular ice machines, and then you've got yourself a great ice-machine-storage-bin-combo!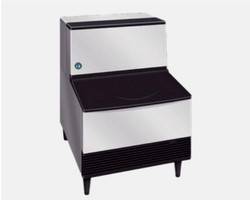 These are pre-matched modular ice machines with ice storage bins, so that you don't have to go through the trouble of matching them yourself.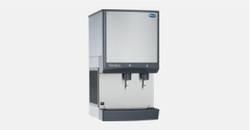 The name says it all. These machines can create ice, dispense ice, and dispense water, either in countertop or floor model machines.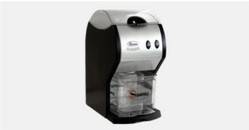 Making mojitos, frozen margaritas, daiquiris, or some Canadian frozen treat? Well you've come to right place then.  
How to Choose a Commercial Ice Maker
There are three major questions to ask when purchasing and ice machine. (1) What size ice machine should I have? (2) What is the amount of ice I need? (3) What type of ice do I want?
To know what size of machine you'll need, you'll need to do some measuring. If you don't have a lot of space, an undercounter machine (also known as self-contained) is ideal, and it doesn't necessarily need to go underneath a counter. If you have more then enough space and need a lot of ice, a modular unit with a bin could be ideal.
The amount of ice needed can vary greatly. Here are some averages for ice usage in Canada:
restaurant: 1.5 lbs per person;
hospital: 10 lbs per bed;
fast food: 0.5 lbs per drink;
catering: 1 lb per person;
hotels and lodging: 5 lbs per room;
cafeteria: 1 lb per person.
And finally, you need to choose the type of ice you want. Cube ice is the most common and can be used in almost anything. Flake ice is great for displays at grocery stores and with seafood. And nugget ice is soft and chewable, making it great for beverages.
We know this is a lot of information. That's why we're here. If you're having a hard time knowing which ice machine you should buy, just give us a call toll free at 1-855-388-5999, and we can help you decide.