Tabletop
Add some ambience to your restaurant with some tabletop candles, and save on your power bill too!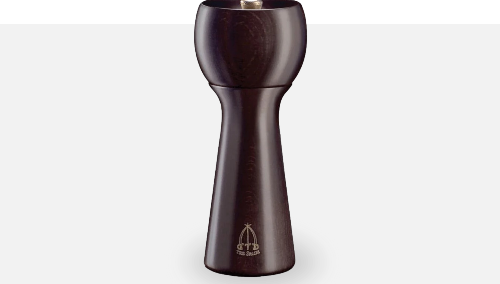 From economy shakers, to super fancy shakers. There's a style and size to fit any restaurant.
As important as tables are to Canadian foodservice businesses, what goes on top of the table can be just as important. You want restaurant customers to have a pleasant experience so it's important to get the right supplies to accommodate your unique business' needs and style.
We sell flatware, also called utensils or cutlery, with a wide range of styles and quality. Of course, some people want economy ware that can take a beating and last long whereas other establishments are looking for something more elegant.
Plates and dishes are equally important for restaurants and other eateries, as presentation pieces for your delicious food. White is the main colour you will see for this collection, but we do have some colour options as well.
Our selection of commercial glassware and drinkware ranges from coffee mugs to fine dining martini glasses. We offer a wide variety of options for both individual drinks and larger vessels for serving.
Candles are a fun accent piece, a great way to create ambience, and of course, they'll save you some electricity too! They stand out without being obnoxious and provide both literal and metaphorical warmth.
Shakers / mills for salt and or pepper come in a variety of styles, colours, sizes, and more. We have high-end Tre Spade products for fine dining experiences and also economy, traditional shakers for customer use.
Finally, we have general tabletop supplies ranging from napkin dispensers to ramekins. You can find trays, platters, baskets, sauce cups, taco holders, and more in this category.
Though many of these products are small, they are commercial-quality and meant for use in the foodservice industry. They are not easily broken or damaged when contrasted with products meant for home use only. To learn more, please get in contact with us.